Your Activity Feed displays the live ingestion of events of different types, based on your streaming platform.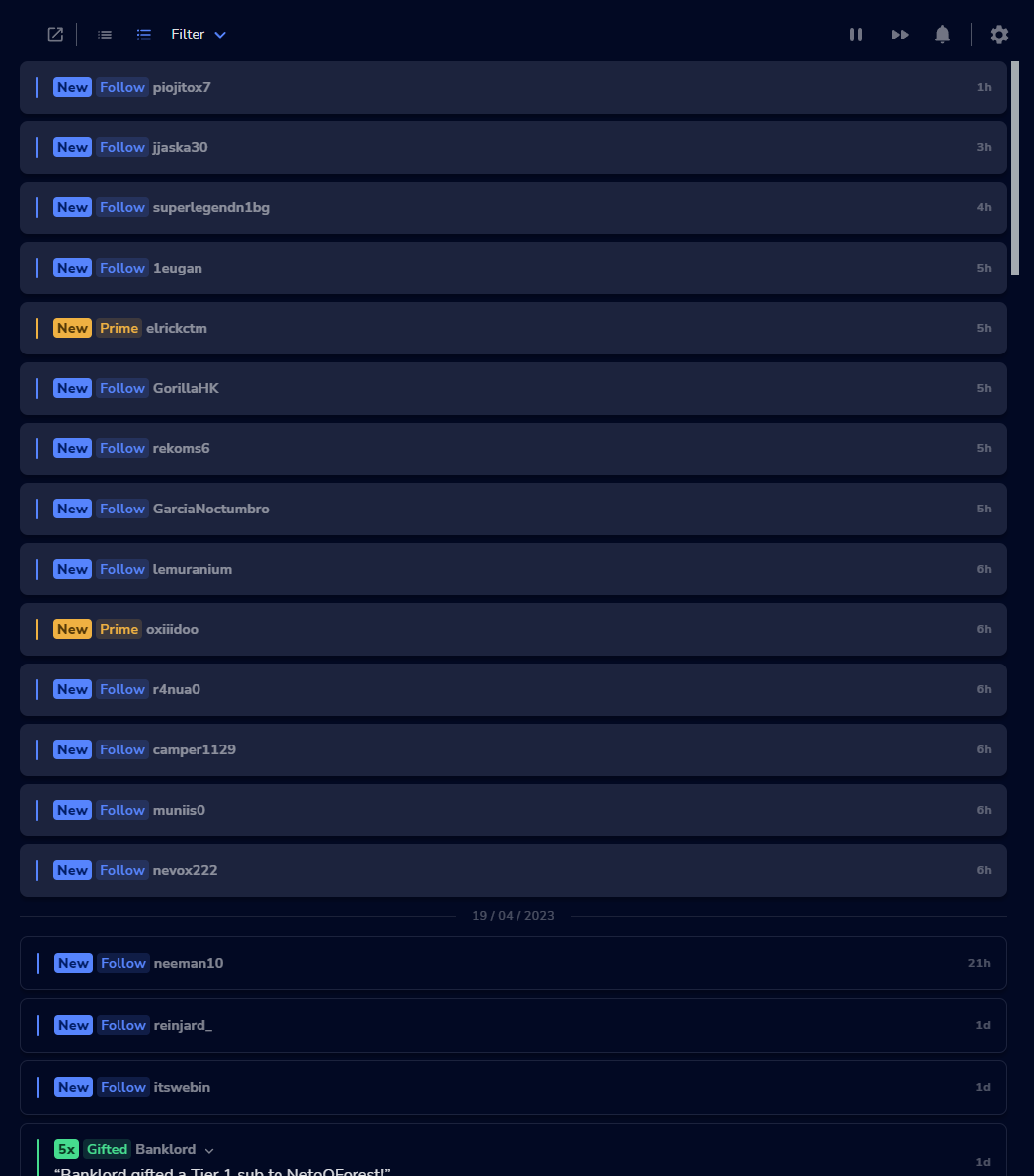 You are able to filter events based on your choice by pressing the 'Filter' button above the activity feed.

Choose the desired event you'd like to filter by, and press the 'FILTER' button.
If you're using SE.Live, you're also able to see your Activity Feed inside the program -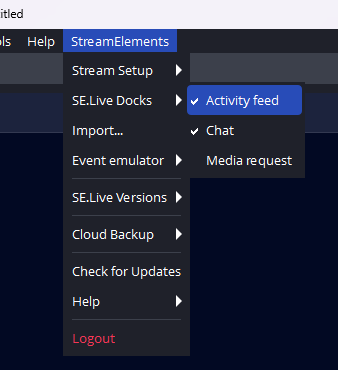 In there, you're able to control your alerts and overlays (similar to the website) -

For those different moments on stream when it's required to mute or skip alerts, for example.
You can Reset the Session from your Activity Feed (based on your Session Settings),
And access your Widget Data to access different information for various purposes.