We can customize how our tipping page looks and other things such as preset tip amounts, minimum tip amounts, and payment methods.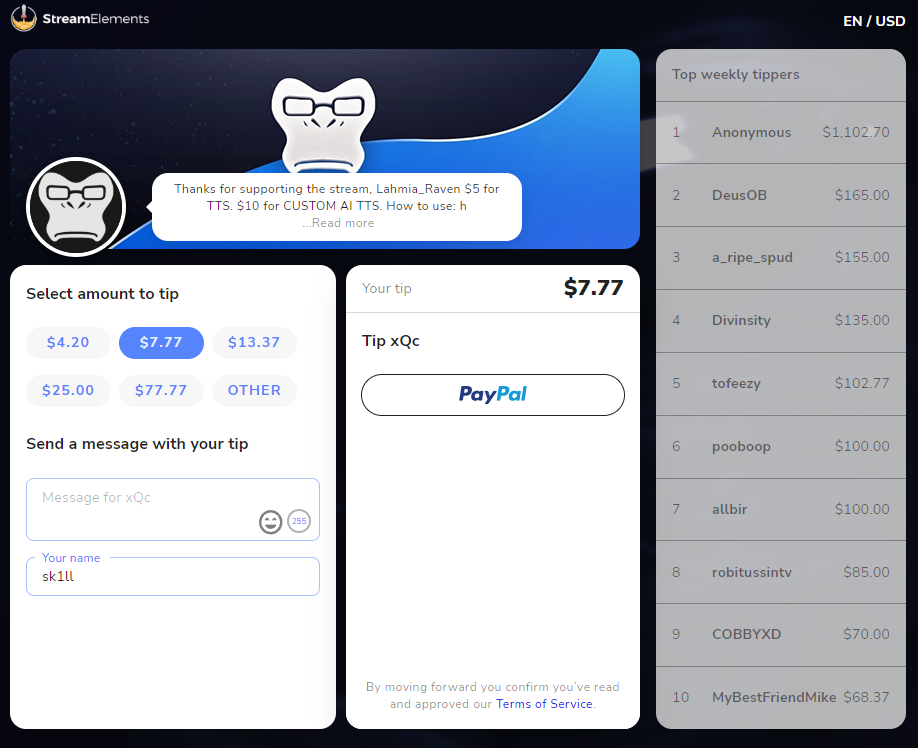 You can do this by going to your Dashboard > Revenue > Tipping settings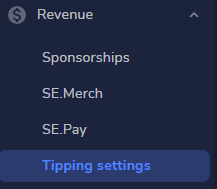 Here you will find different things that can help you customize your tipping page, such as:
Payment Providers: This will allow you to connect/disconnect other payment methods. However, payment methods such as SE.Pay or DonatePay are restricted to certain countries/criteria. You can read more about SE.Pay here.

Page Settings: Here you will find all the different settings related to the tips themselves.

Currency: The currency of your tips (This is locked to your SE.Pay account currency when SE.Pay is enabled)
Minimum/maximum Amount: The minimum/maximum amount someone can tip (in the same currency selected above)
Suggested Amount: The default tip amount
Maximum message length: The maximum number of characters a tipper can include as message
Require viewers to log in: This will ask viewers to log in with their account before they can tip, preventing them from tipping anonymously (This is mandatory for SE.Pay tips)
Tipping presets: All the different tipping presets you want to have visible on your tipping page

Design: You're able to change your tipping page title, banner and background images. You can also decide if you want to show the tipping leaderboard or not

Tip Panel Setup: This is the link to your tipping page. Simply click to copy the URL to your clipboard

Tip Moderation: You can filter certain words. All of these filtered events will appear in your activity feed but will not trigger an alert. These filters affect username and messages and will apply to every alert, not just tips.